Allison likes to integrate mindfulness with yoga posture practice, creating classes which flow with a non-competitive, meditative rhythm, encouraging proper breathing, flexibility, strength and vitality in the body while relaxing the mind.
Through yoga, be your own personal trainer or coach, or the echo of the work you do with them, developing fitness and mindfulness as a natural way of being.
more...
less...
---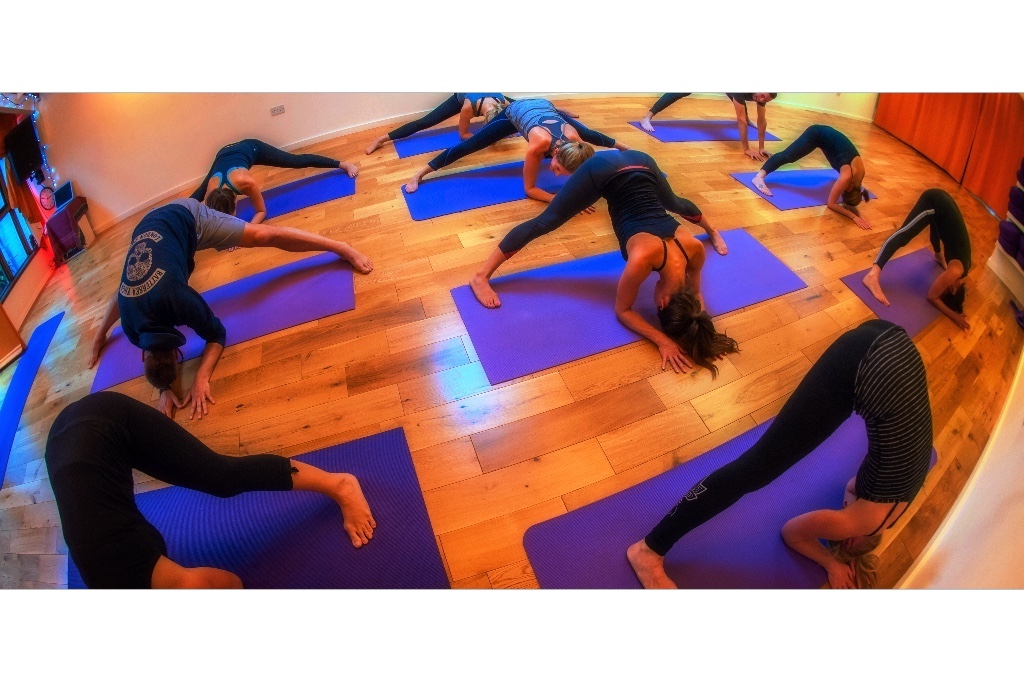 Sessions include breathing exercises (pranayama), a physical posture flow (asanas) linked to mindfulness approaches, and a short relaxation or meditation.
It's not really about what we do, more how we do it, mindfully - getting into good habits for mind and body, on the mat and beyond… It's not about doing postures to show off a bendy body, rather a bendy mind.
It's 'toning up' in the broadest sense, harnessing both body and mind agility to keep the highest versions of ourselves resonating out around us, from a place of calm and resilience, for work, rest and play.
more...
less...